Gadgets
Elevate your digital tunes with this vinyl-inspired 'retro player'
Elevate your digital tunes with this vinyl-inspired 'retro player'
'Re: Retro Player' combines Bluetooth technology with vintage aesthetics
Designers Ha Lim Kim, Park Juhyung, Ryukung Lee, and Yoon Jeong Lee take us down memory lane with their 'Re: Retro Player' concept. Sporting a boxy design and rounded plates, music instrument Exudes the shape of vinyl LP players without involving their old school mechanism. Instead, the design team combined the nostalgic product with modern-day technologies to suit today's user interests.
To put it otherwise, one can enjoy the retro experience without the perceived 'discomfort' of physically changing the record each time and adjusting the needle on the spinning disc, resulting in oddly satisfying sound effects. . These features have been replaced by Bluetooth pairing technology, which allows users to sync their phones to the device and start playing high-definition songs.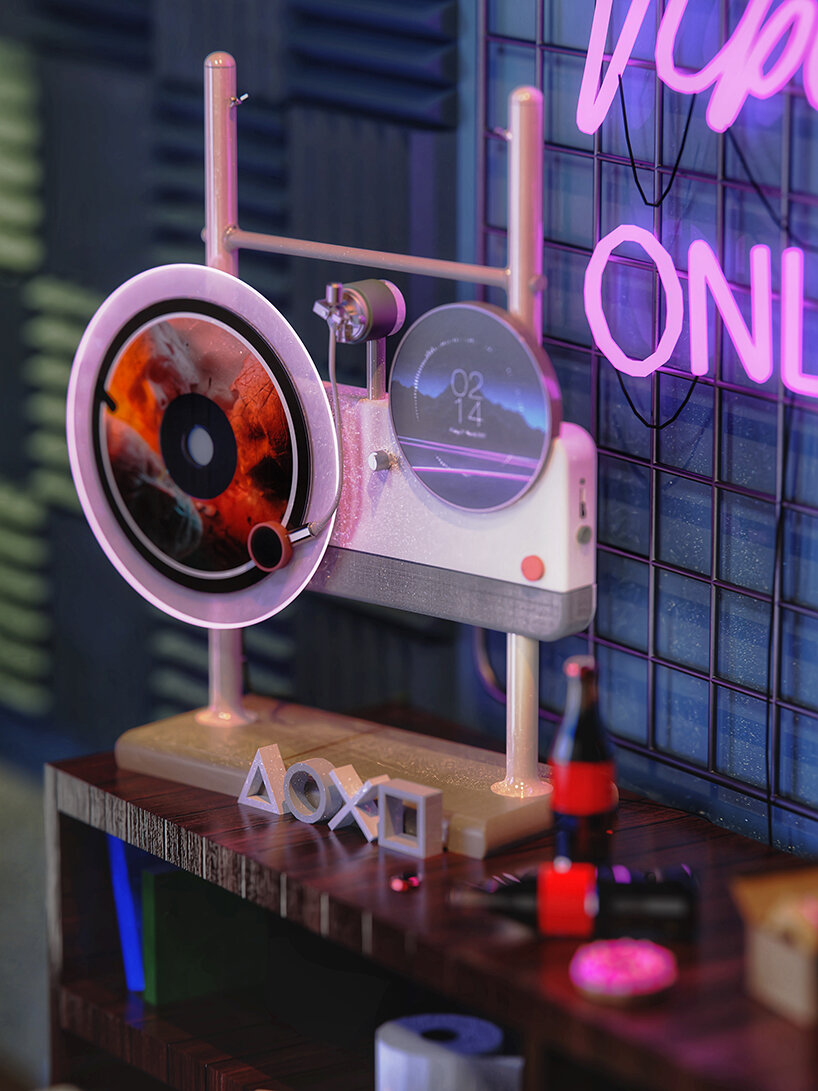 All images courtesy of Ha Lim Kim, Park Juhyung, Ryukhyung Lee and Yoon Jeong Lee
An experience that is 'familiar but different'
Diving into the specifics, "Re: Retro Player" is made up of a main digital display that looks like a real vintage CD plate and needle. Once the device is paired with Music BoxThe CD-shaped display can project the album or song cover of the track being played, a nod to the vintage vinyl aesthetic. The designers used electronic ink to activate those visualizations, adding an augmented reality-inspired layer to the overall aesthetic.
In addition, if the paired device is inaccessible, users can operate and control the device using a small-sized display mounted on one side of the CD plate, leaving the tip of the needle. Finally, both a regulator and a green button are installed on the front of the record player to adjust volume and turn on Bluetooth, respectively. The experience is 'familiar but different,' writes Quadro.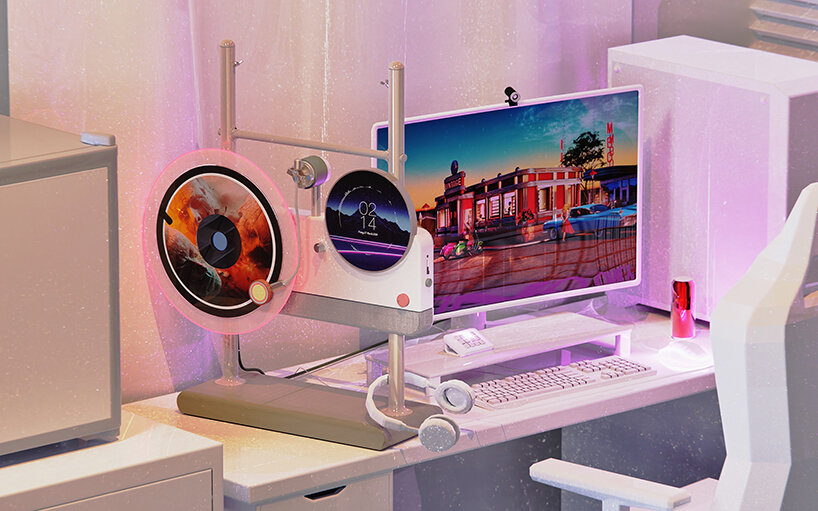 Unleashing nostalgic shapes while offering modern conveniences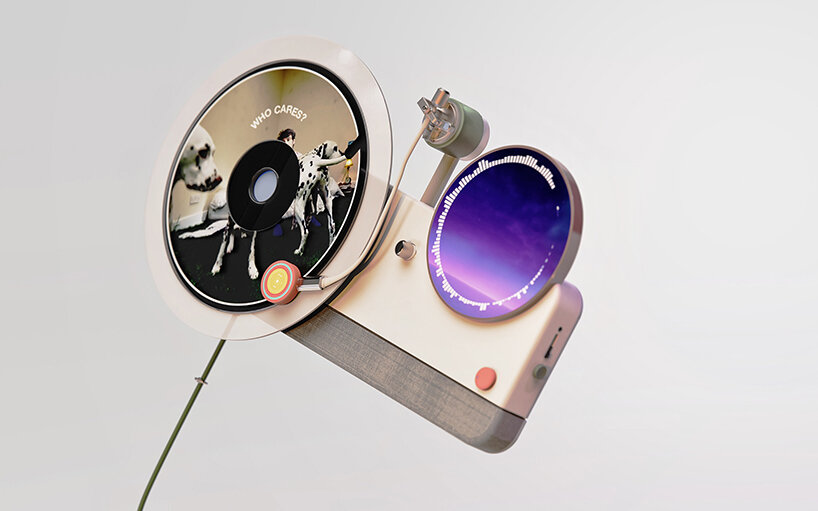 CD-plate components act as digital displays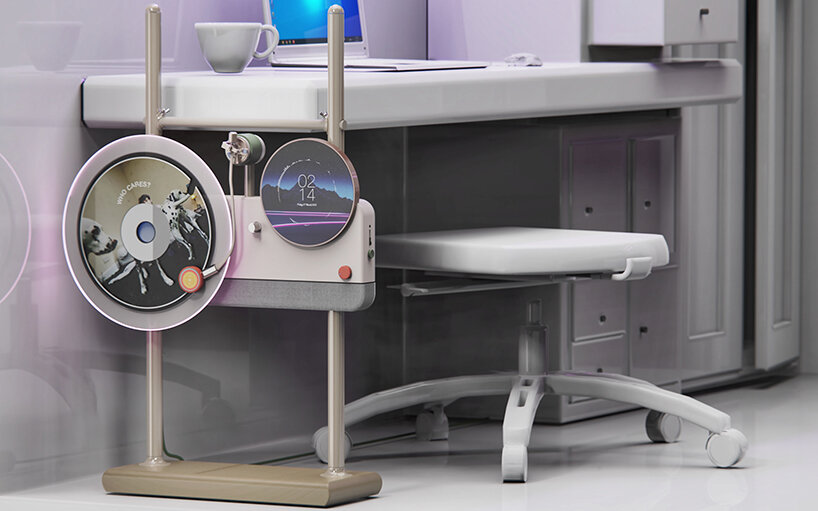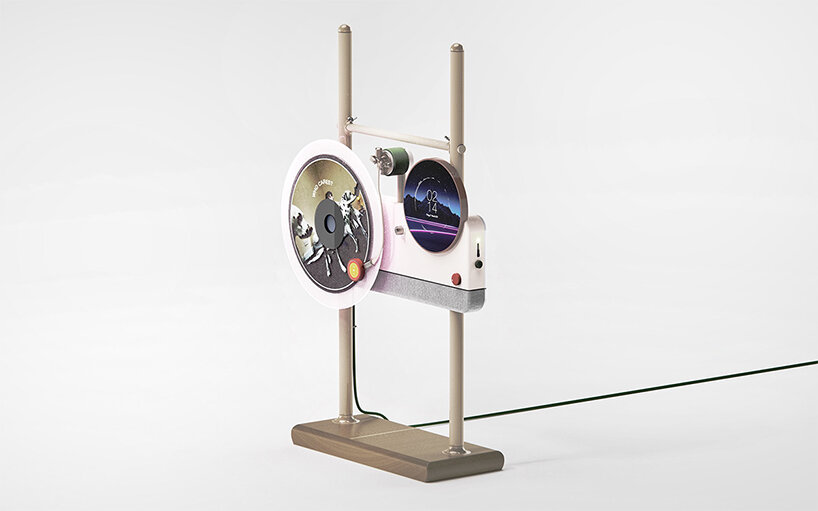 Inspired by vintage LP record players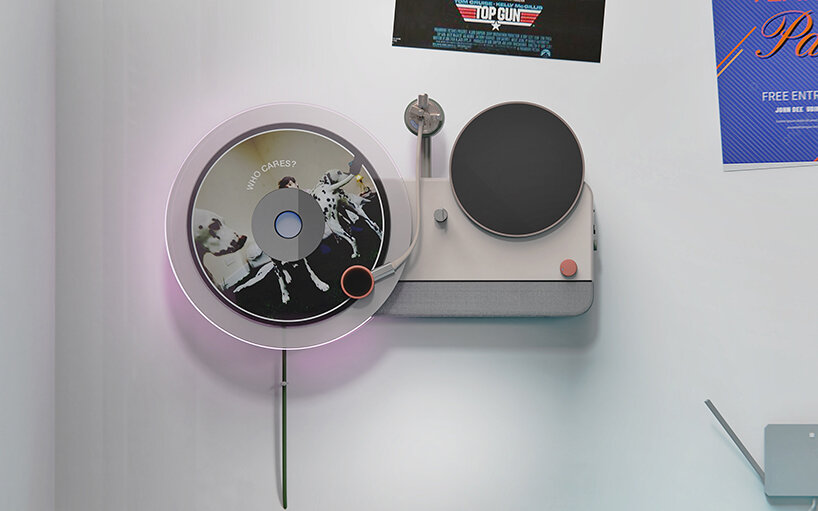 Introducing the image cover of each digital tune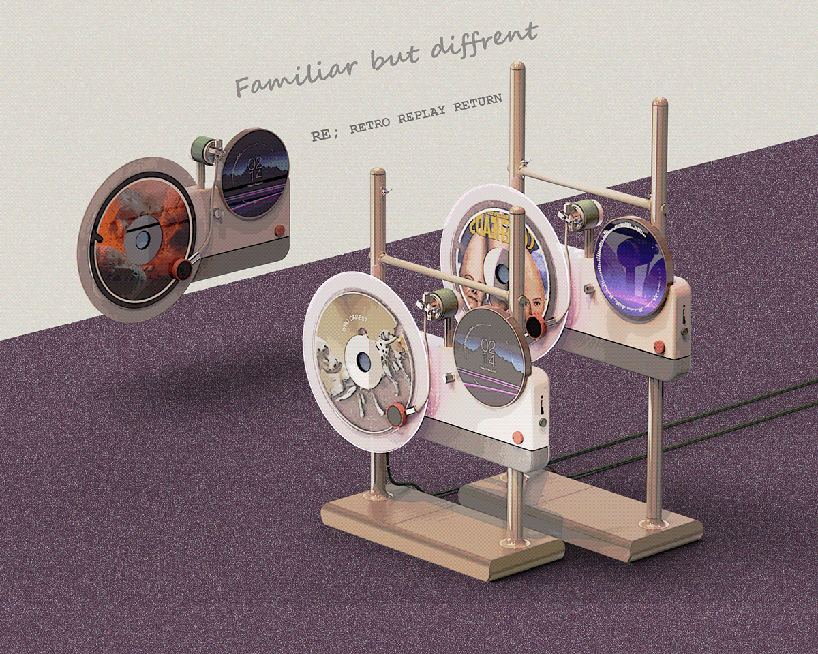 1/2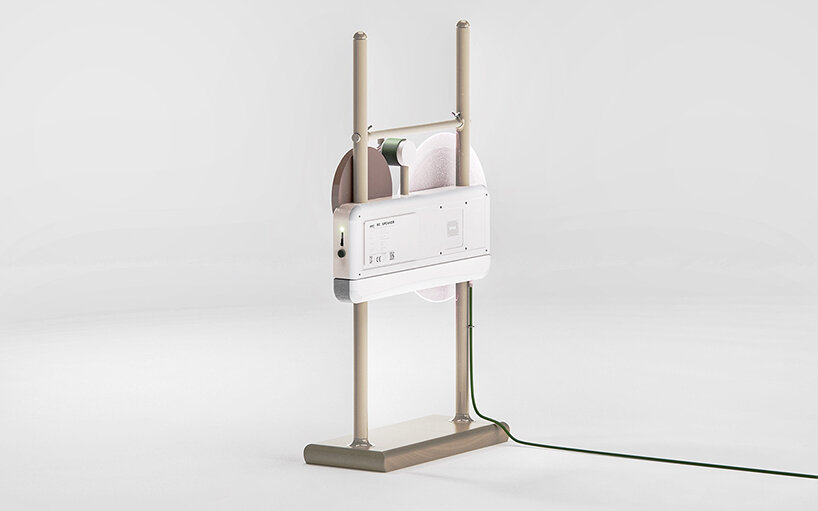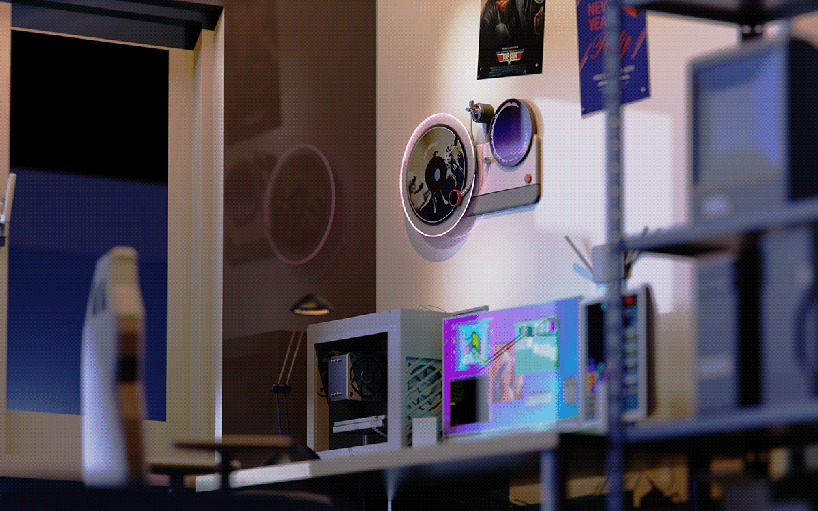 Project Information:
Name: Re: Retro Player
Product and graphic design: Ha Lim Kim, Juhyung Park, Ryukung Lee, and Yoon Jeong Lee
Project Direction and 3D Work: juhyung park
UI Design: Ryukyang Lee, Yun Jeong Lee
Color and material selection: ha lim kim


#Elevate #digital #tunes #vinylinspired #retro #player