Technology
Overwatch 2 players ask "Where's Moga?" After Blizzard announced a new tank
Overwatch 2 players ask "Where's Moga?" After Blizzard announced a new tank
Since the blizzard They confirmed earlier this week that they will announce Monitor 2New Champion This Week During the Overwatch League Major Finals, Many Players Assume that the previously harassed character Mauga will finally join the list. Raised in the past by developers being in the works (it ended up being considered early development of the group for Mauga to become Sigma and its abilities), and featured in Baptiste's short story "What You Left Behind" including in art, "fan hype for Mauga revealed." It was off the charts. Then Blizzard revealed that the new tank will only be the leader of the Omnic Ramatra.
After years of excitement, and plenty of theorizing about what Mauga will bring to the world Note and watchFans have been told that their predictions have been incorrect all along. Although Mauga has been teased in the past, there has been no confirmation that the character was going to be harassed, but that didn't stop. Monitor 2 Players ask where Mauga is and post some hilarious memes about how they've been expecting the character all day. We've gathered some of the best reactions to the news that the Mauga wasn't the new tank below.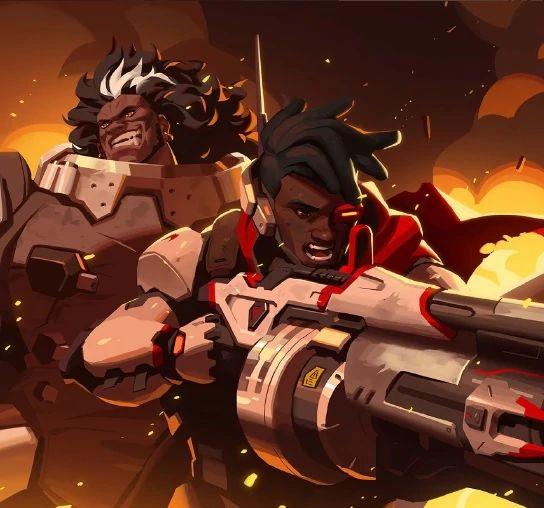 All we know about the Mauga is that it was originally designed as a tank, and we can only assume that it will remain one when it is eventually added to the game. In Baptiste's short story, Moga refers to himself as "the big stupid monster" With a supporting character who calls him "Like the Devil". In previously released art from Mauga he appears to be in Heavy Assault armor, appearing alongside Baptiste during his Talon days. A new piece of dialogue between Baptiste and Sombra in Note and watch 2 confirms that Mauga is still alive, paving the way for his eventual release in the game.


#Overwatch #players #Wheres #Moga #Blizzard #announced #tank